Lingerie has long been a lady thing. Lots of lace, ribbons and girly details ideally made to display womanly humps and lumps. Dudes can easily purchase a pair of Vicky's panties to pretty up their anatomy but not all bodies can or want to rock their cock in female style. Options do exist.
These options, of course, vary from the stereotypical intimates that women are presented with — guy lingerie, at least the kind available ready-made in San Francisco, strips away the uber femme touches and gets down to business in a more functional way.
"We sell underwear that enhances. It lifts, supports, and projects forward," says Bill Tull, owner of Injeanious, a Castro shop with 20-plus years of catering to men's need for awesome underthings.
Tull tells it like it is: "Men want to look bigger."
There are lots of chicks out there shopping for sturdy underwires and promising push-ups, and their male counterparts are looking to make their junk more visually appealing, too. Injeanious has got answers for any department that needs a little boost: padded fronts, padded backs, control tops, girdles, back-less, front-less, briefs, trunks, thongs, ball danglers, built-in jock-straps with added ass-lifting and even pairs that promise ample dick-lifting.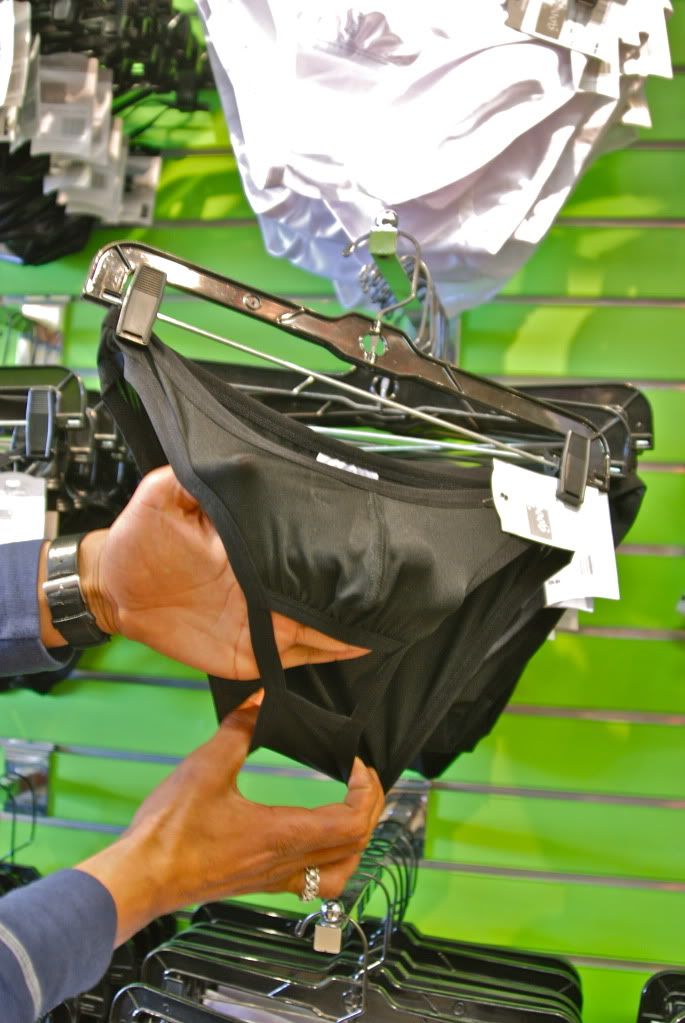 Injeanious employee Thomas Williams is currently obsessed with a pair of Andrew Christian briefs that feature a 'hang free pouch.' These hott briefs are a one-up on the traditional silk stunners—they're made from bamboo! Earth friendly and delightfully soft.
"Underwear has come such a long way. It's not just Hanes and Fruit of the Loom anymore."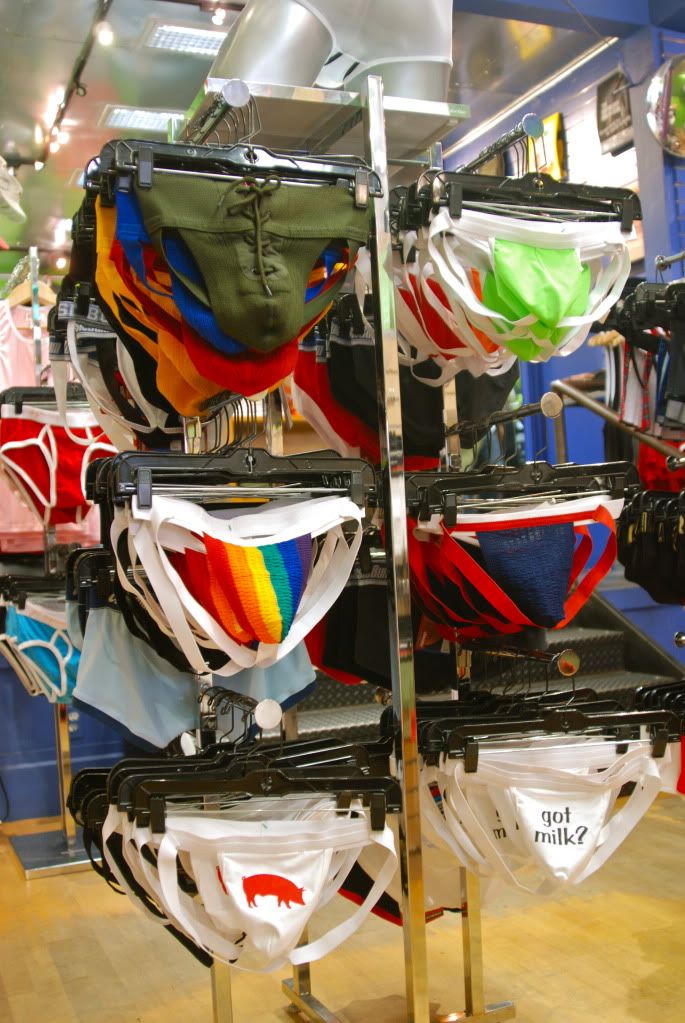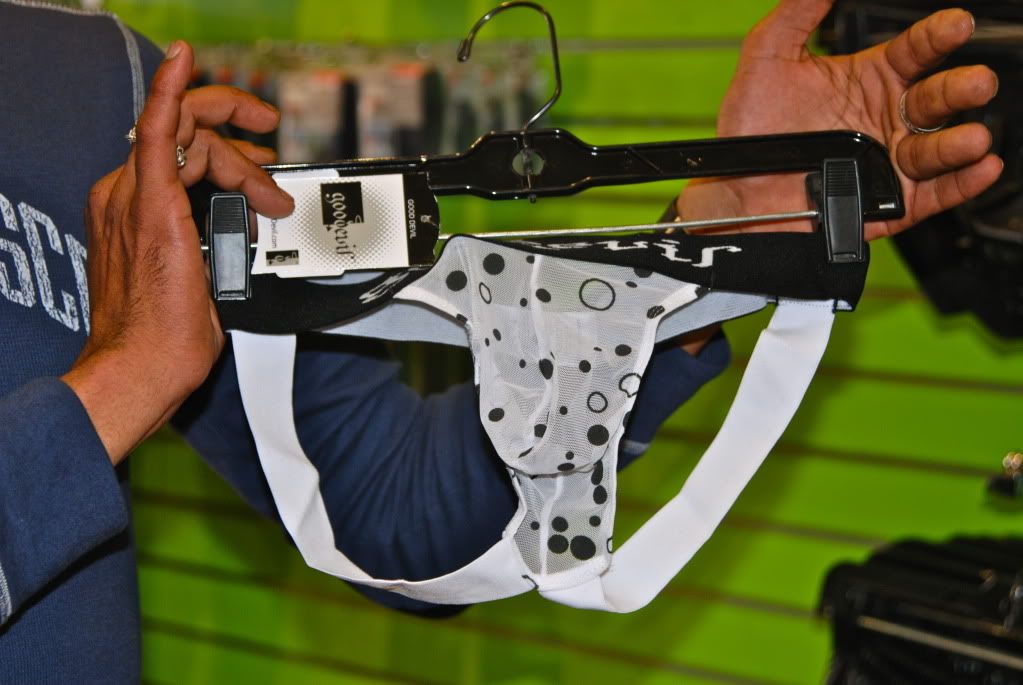 Color options run the gamut from stark white to naughty brights, but there isn't a pinch of lace to be found at Injeanious. Black mesh presents a more badass choice and a few sheer, transparent fabrics (even one with polka dots) account for the more decorative options — nothing too sparkly or sweet for the family jewels. Toll says there are no plans to include such items on his shelves.
"The customers are not interested. It's just a bit beyond the pale."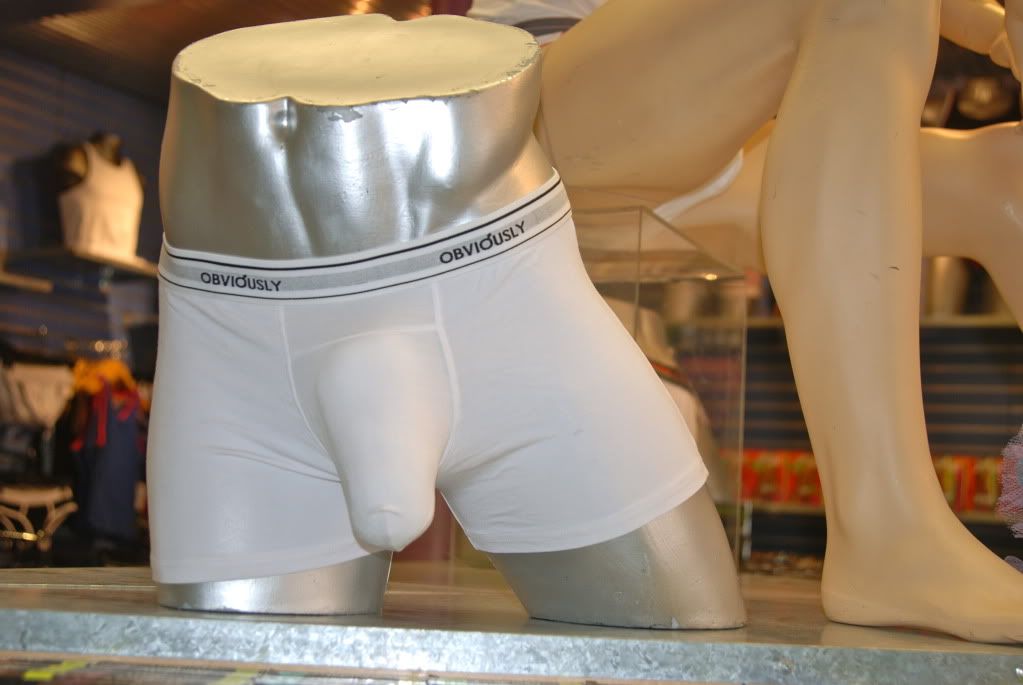 What they do want is obvious from one glace in the store windows: plump, engorged pouches. This is why they purposely overstuff the mannequins with big ol' wads of potential penis. Guys are visual and they want to see it — theirs or that of another, hanging out in a glorified satchel. Who needs bows and lace when you've got a bulge like that? It's simply unnecessary frill.