It's been more than three decades since Michael Rosen began photographing radical sex, giving insight into sexual explorations that ridicule the notion of "mainstream" sexuality. People of all shapes, genders, and lifestyles have come out of their bedrooms to play in front of Rosen's lens, but today it's the man behind the camera who is giving it away, free of charge.

Flesh grinds and bodies mount. Rope-entwined nipples seem ready to burst. A whip cracks on a slave's bare cheeks. They may be still images, but the scenes Rosen captures aren't static — they're merely paused for outside reflection. Eyes dart across the images, consuming every engorged cock and clit while the brain attempts to control the influx of its own desires, inhibitions, and assumptions. Rosen's work is refreshingly bold; a clear look at real, honest sex.
Rosen has published five books of beautifully lustful photographs throughout his career, but in 2007 he posted the entire collection on his website for free. In the three and a half years since, there have been 25,000 downloads. Rosen, a recently retired software developer, is weeks away from celebrating his 69th birthday and has no plans to start charging for his work. I tell him he's crazy.
"Didn't I already mention that this is what I'm meant to do? Did I mention that I'm changing the world?" Rosen reminds me that we've already touched on this subject today, but I'm still in awe at his generosity.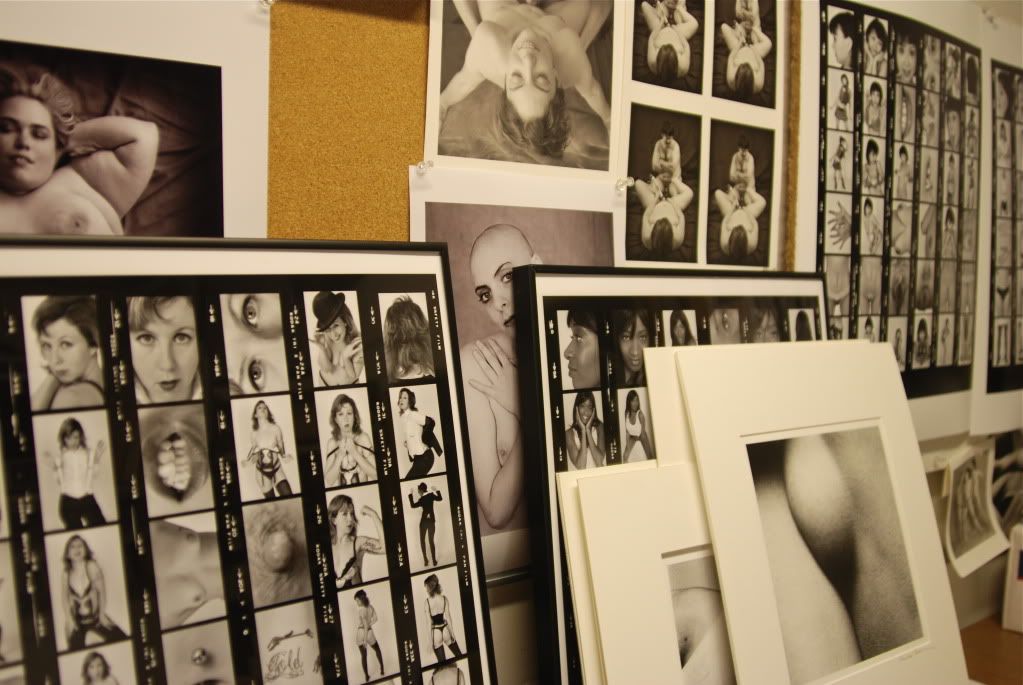 Current work and his "timid" nude landscapes from the 70s
I've been hanging out in his studio in the basement of his San Francisco home for nearly two hours, flipping through photographs old and new, and listening to the wild stories behind some of his most favorite shoots. There's a before and after photo of two transmen, first playing together as women and then years later, reconnecting for another romp with male bodies. There's a striking photo of a man sucking himself off. Rosen points out the easily overlooked lesions on his body — he was dying from AIDS. Then there's the story about the badass dominatrix best summarized with a series of nouns: slave, duct tape, funnel, piss, cum.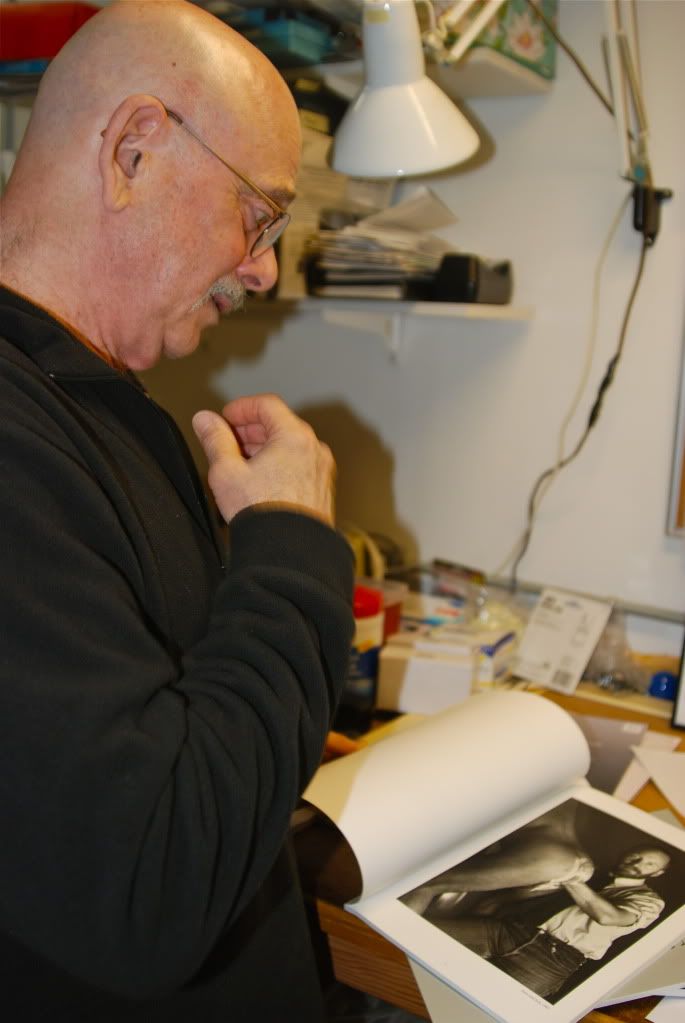 "Are you sure you can put this image on your site?"
He stares at me with serious intent and tells me he considers himself a "concerned photographer", dedicated to making important, original work. This is not pornography, but sexual art that offers insight into the curiosities of passion. Between the sheets, on the kitchen counter, or bound in a dungeon, there's no such thing as right and wrong, only consensual. He presents me with a carefully planned quote, set to some dramatic classical piano pounding from the radio.
"Whatever your plumbing and whatever the plumbing of your partner, it's all good so long as you're having safe, sane, and consensual fun together."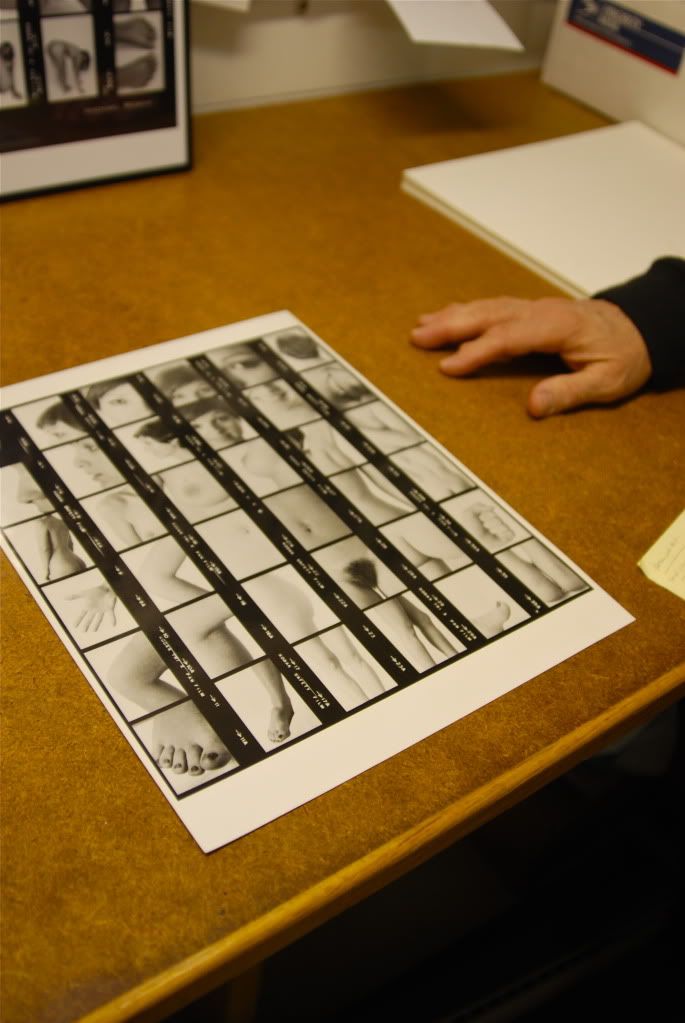 A model named Becky photographed in 1975
In the early years Rosen's subjects were exhibitionists who wanted professional prints. Word of mouth brought all kinds of couples, lovers, and individuals to Rosen's studio and what they did on camera was their choice. He has never arranged stranger encounters — whether the lovers had already slept together or fantasized about the possibility, the desire has always been real.
Today he pays most of his nudes but the same guidelines apply: "They're all just doing what they do." He offers little direction besides offering technical suggestions, asking them "whip at a steady pace" so he can time the shot or reminding people to "come to rest at the base of his dick so you don't hide it."
Rosen's latest project is a series of contact sheets; his version of a Cubist-style sexual portrait. He's shot over 50 women from head to toe, zooming in on hands, labias, tattoos, and nipples. The multiple simultaneous views of each lady expresses her individual personality, both clothed and naked. A collection of these photographs will be featured at the Seattle Erotic Art Festival next month and tentatively, this fall they'll be showing at the SF Center for Sex and Culture. Although the layout veers away from his previous work, that real, tangible intimacy remains.
"This is real and these are real people," he looks around the room, scanning over the years of faces and bodies. "For some of these people, it was the first time they had sex and for others it was their last. That's real life."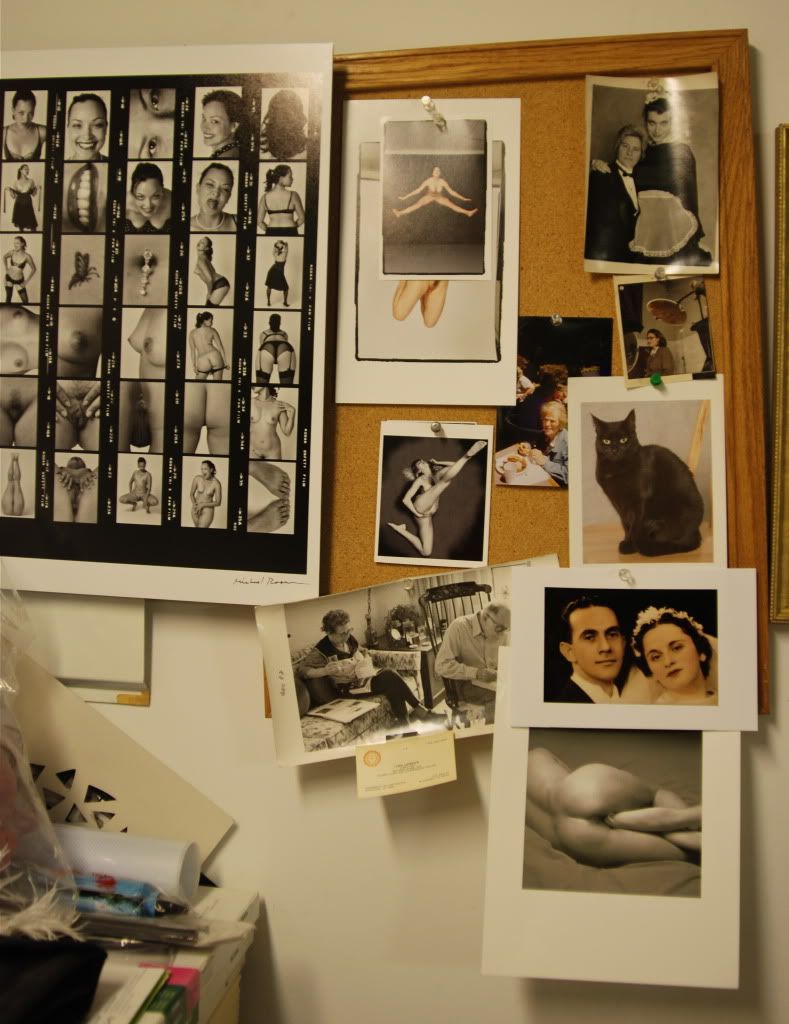 Sexual art and cats dominate Rosen's home
I ask him what it's like to be so closely involved with all this steamy sex. The moaning, the orgasms– does he ever get distracted? Excited? He quotes photographer Jim Duvall. "I'm not a very good photographer with a hard on," he cracks a small smirk and twiddles his thumbs. "It's hard sometimes. But it's ok."